Episodes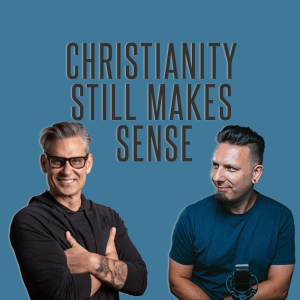 Monday Sep 04, 2023
Monday Sep 04, 2023
As many a believer has known the soul pinch of deep innate confusion and frustration over thinking they knew God's will only to doubt they ever did after all. Thinking you know his will and having what you thought turn out to be a sham is a great recipe for disillusionment. Perhaps that's even you. Let's see if we can untangle some of the mystery, while also keeping proper expectations of His will as we proceed to live.

Visit www.christianitystillmakessense.com
00:00 Intro
01:36 When we talk about God's will, what are we even talking about?
03:58 God's perfect will?
07:34 What are some of the common reasons people are confused about God's will?
11:10 How can we make sense of God's will and go about discovering it?
17:01 What are some verses that Christians have taken out of context?
19:47 Why does God use some people to fulfill his missional will even though they're clearly outside of God's moral will?
21:24 Is it okay to pray for a sign to confirm God's will?